The Award needs your support, in order to bring the Award challenge to more young people and to open up opportunities for them to discover their potentials. Fund raised from Rogaine will be used to cover the administration fee of The Hong Kong Award for Young people, supporting young people in Hong Kong to take challenge for whole-person development. Below are some of the uses of the fund raised:
● Support young people to participate in adventurous journeys and learn through experience
●
Provide equal development opportunities for the under-privileged young people
●
Strengthen the proficiency of volunteers and Award Leaders
● Support
Gold level participants to complete Residential Project and broaden the international perspective of young people
Powered by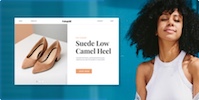 Create your own unique website with customizable templates.